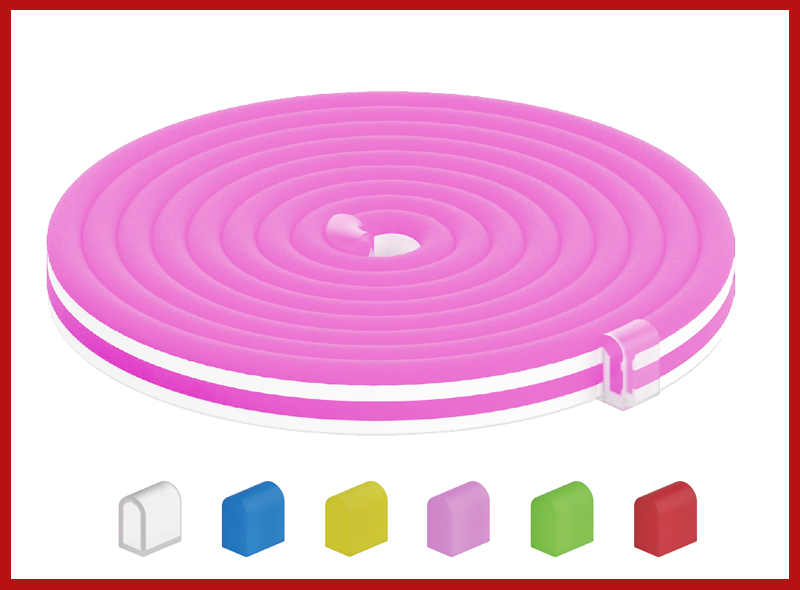 Benefits
● Side bending and Top lighting
● Enhanced SMT LED inside
● 3-color silicone extrusion
● UV and yellowish resistant
● IP65 and salt-mist proof
● L70B50>25,000hrs
● Easy installation and re-connect accessories
● Bending angle : nearly 360°


Application
● Neon tube light source
● General and cove lighting
Accessories
● 6mm end cap plastic sheet
● 8mm end cap plastic sheet
● 6mm waterproof end cap
● 8mm waterproof end cap

Attention
● The LED Neon itself and all its components may not be mechanical stressed
● Please ensure that the power supply is adequate power to operate the total load.
Only qualified personnel should be allowed to perform installations
● The design of the housing should be according to the IP standards in the application. Recommend using indoor.
● If surge protection structure not within power supply, a lightening protector should be needed additionally

● Before cutting and making reconnection, please read the user manual, and please ensure you have read and fully understood it.